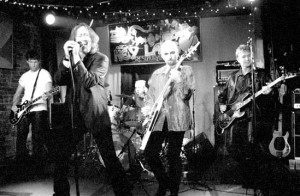 A live recording of the one-off reunion show staged by Portland's favorite sons at that city's Key Largo club on Halloween, 1997. Produced and mixed by Pat Regan (Deep Purple, Ritchie Blackmore's Rainbow), the CD was released in summer 1998. Over the course of four albums for Geffen Records, Black 'N Blue exceeded one million sales worldwide.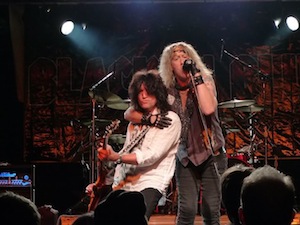 BLACK 'N BLUE – ONE NIGHT ONLY – LIVE!
01 Rockin On Heaven's Door
02 Autoblast
03 Hold On To 18
04 Does She Or Doesn't She
05 Heat It Up! Burn It Out!
06 Without Love
07 Miss Mystery
08 Violent Kid
09 I'll Be There For You
10 Wicked Bitch
11 School Of Hard Knocks
12 I'm The King
Listen to two tracks from Black 'N Blue's One Night Only – Live!
Purchase Black 'N Blue's One Night Only – Live! at Amazon.com.