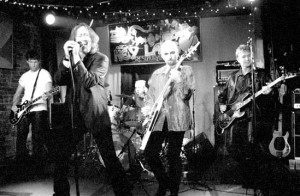 Black 'N Blue, formed in 1981 by high school friends Jaime St. James and Tommy Thayer in Portland, Oregon, went on to sell more than one million records after moving to Los Angeles in 1983 and making a name for themselves in the club scene.
Within six months, the band signed a worldwide recording contract with Geffen Records and went on to sell more than 1 million albums before taking a break so members could pursue solo ventures.
In 1997, all five original members of Black 'N Blue reunited to perform a one-night live performance on Halloween night. This gig ended up being a sold-out show, and it was recorded and released as a live album, entitled "One Night Only: Live" and released on EON Records.
Produced and mixed by Pat Regan (Deep Purple, Ritchie Blackmore's Rainbow), the CD was released in summer 1998.
Original Black 'N Blue bandmemer Tommy Thayer is now the lead guitarist in the legendary rock band KISS while frontman Jaime St. James went on to become the lead singer for rock band Warrant before reforming Black 'N Blue and releasing a new album.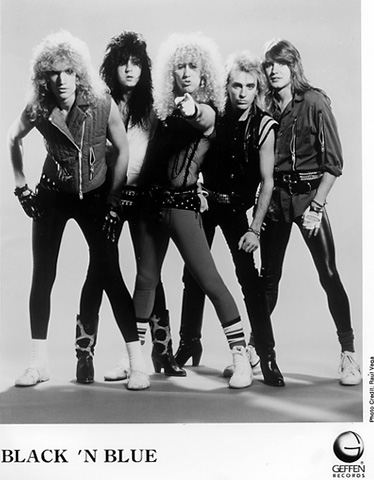 BLACK 'N BLUE – ONE NIGHT ONLY – LIVE!
01 Rockin On Heaven's Door
02 Autoblast
03 Hold On To 18
04 Does She Or Doesn't She
05 Heat It Up! Burn It Out!
06 Without Love
07 Miss Mystery
08 Violent Kid
09 I'll Be There For You
10 Wicked Bitch
11 School Of Hard Knocks
12 I'm The King
Listen to two tracks from Black 'N Blue's One Night Only – Live!